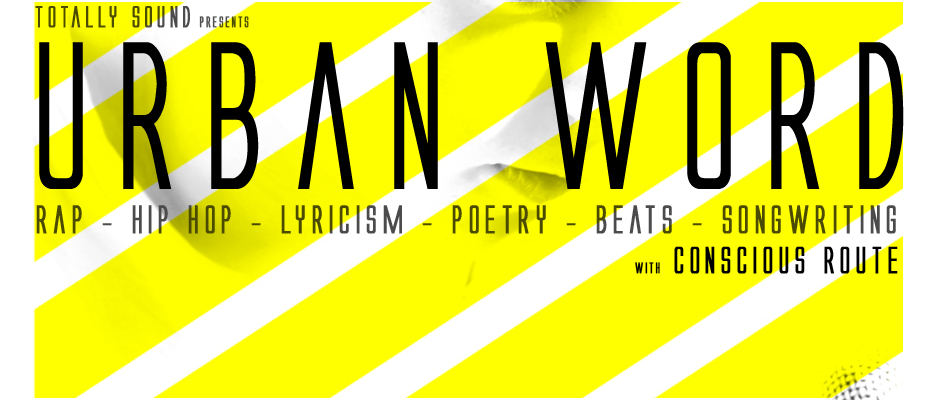 Ever fancied trying to put together your own hip hop track?
Or how about trying your hand at lyric writing?
If you are interested in words, poetry, hip hop, lyricism, rap and performance then we've got the ideal workshop opportunity for you!
Working with renowned rap artist Conscious Route (AKA Rollz), Totally Sound presents a program of workshops exploring the craft and wizardy of rap, hip hop and lyricism.  You will get the opportunity to work on your material with support and guidance and get your finished pieces recorded and ready to show off to the world!  There will also be the opportunity for you to take part in performances and strut your stuff at some of the Totally Sound concerts taking place over the coming months including the Youth Music Stage at the Meadows Festival, our end of term showcase at The Bongo Club and the performance stage at the Edinburgh Youth Music Festival.
As part of the Totally Sound project you will also be able to work in conjunction with other musicians and get the chance to try out your skills in a live environment in our rehearsal rooms with live musicians.
Check out this video of Summer and Conscious Route from 2014, Urban Word Live at The Bongo Club…
The next Urban Word session will be on Saturday 25th April between 1pm-4pm at Totally Sound, South Bridge Resource Centre.
If you are aged between 12-19years and are interested in getting involved with the Urban Word workshops then please get in touch using the form below!